Installing MySQL on Windows
MySQL
Om MySQL te installeren voer het volgende uit.
Open the IIS Manager and start the Web Platform Components Installer
Select MySQL Windows 5.1 and press the Add button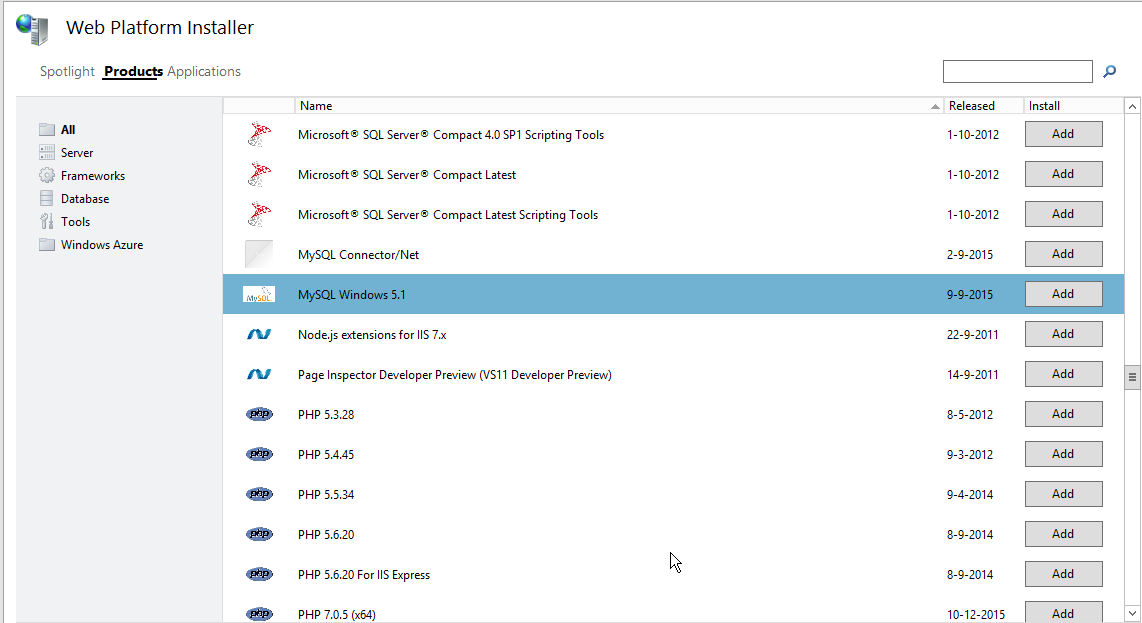 Press install to install MySQL
Select a password for root (remember this for later use)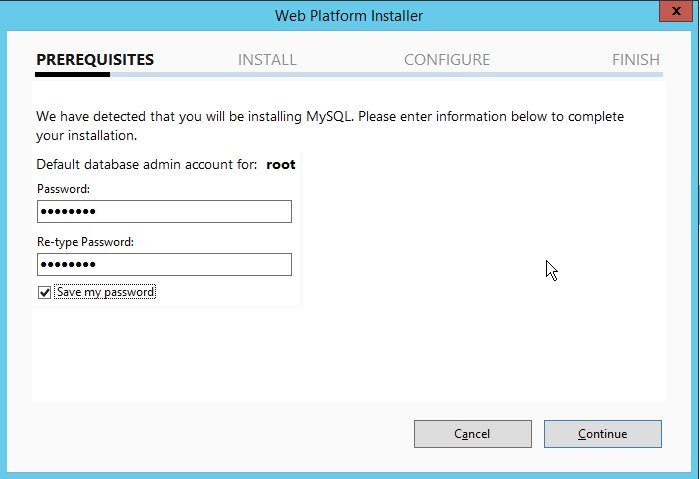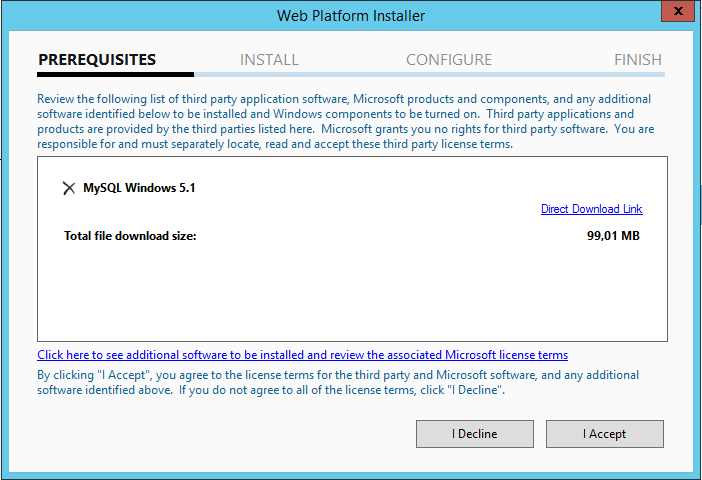 The download will start en will install the MySQL Server environment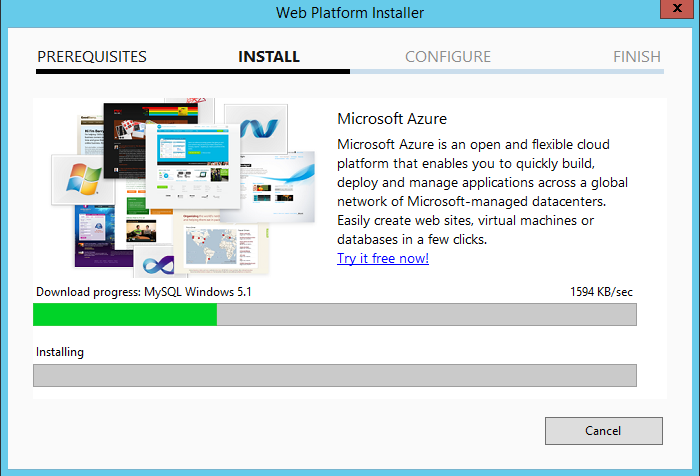 Create a MySQL database
Analyze needs a database to save its data to. So for now we create a void database (database with no schema). Analyze will install the schema as it runs for the first time.
To create a void schema, follow the next procedure:

Open the MySQL Command Line Client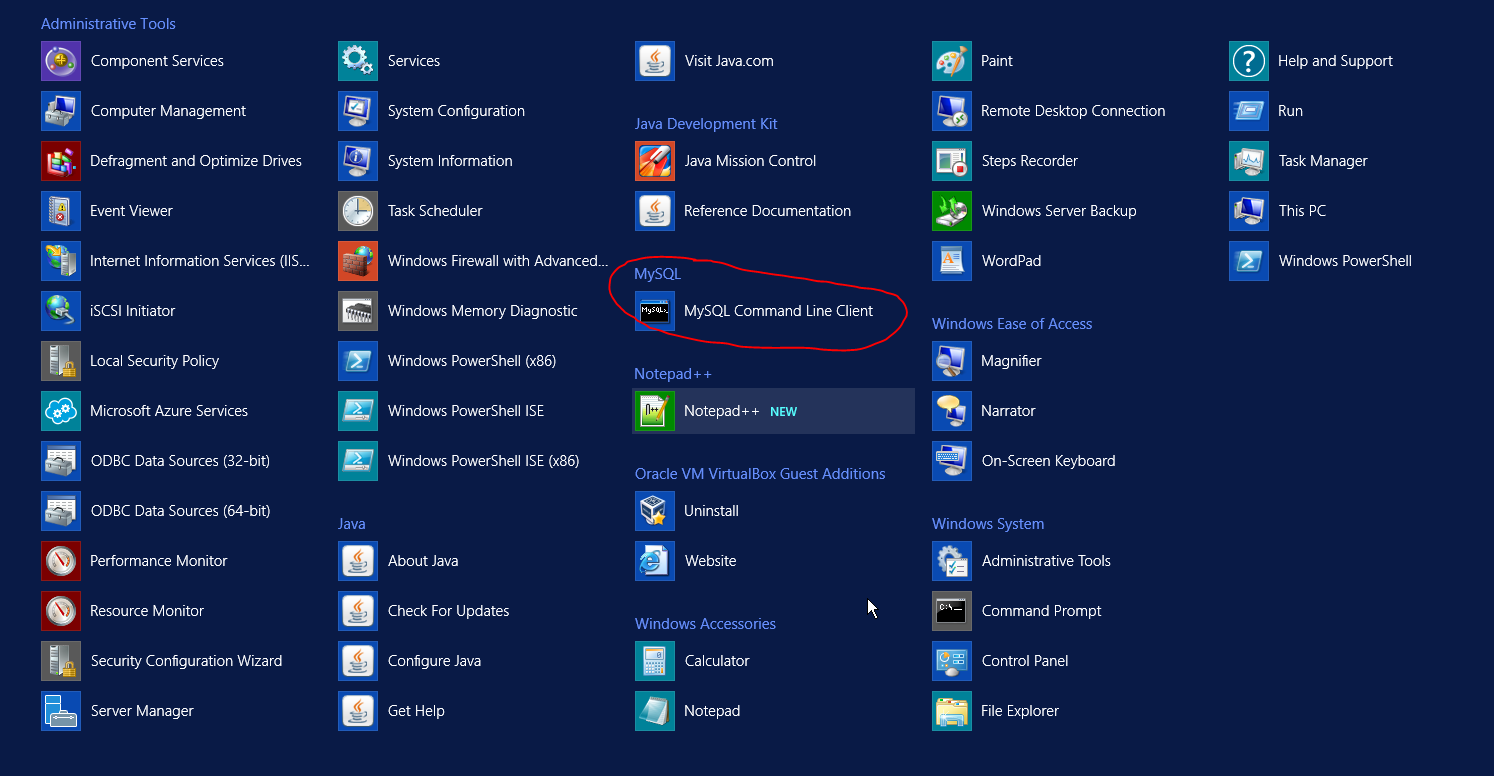 Enter the password and you will enter the MySQL console client.

Create the database opdion-analyze, you can use any other name, remember to change that in the configuration files
create database `opdion-analyze`;

If all went well, this is what you will see as a result.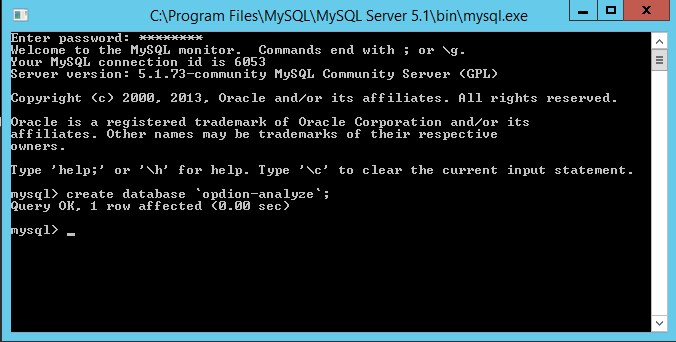 end this application by entering quit and execute the command by pressing the enter key.