ConnectPlaza® for Enterprises
"Connections to new messaging partners, can be established within the time-frame of one week, which is a 600% improvement over our previous platform"

Paul Versluis - Proponent - Brea - United States of America
ConnectPlaza® has a strong reputation amongst Enterprises who have limited (technical) resources and investment budgets available for building connectivity functionality.
We help enterprises unlock valuable data from all types of datasources and utilize the Enterprise to create and build API's and integration fast and reliable without the need of system integrators (SI's).
ConnectPlaza® offers all types of integration components "Out-of-the-Box" without the need of having technical programming skills and/or external consultants in your organization. The availability of the right information at the right time is a prerequisite for managing any organization. Aligning and leveraging integration needs with our iPaaS takes out the complexity and allows business users to accelerate and deliver integration functionality faster. No more huge integration projects are neccessary.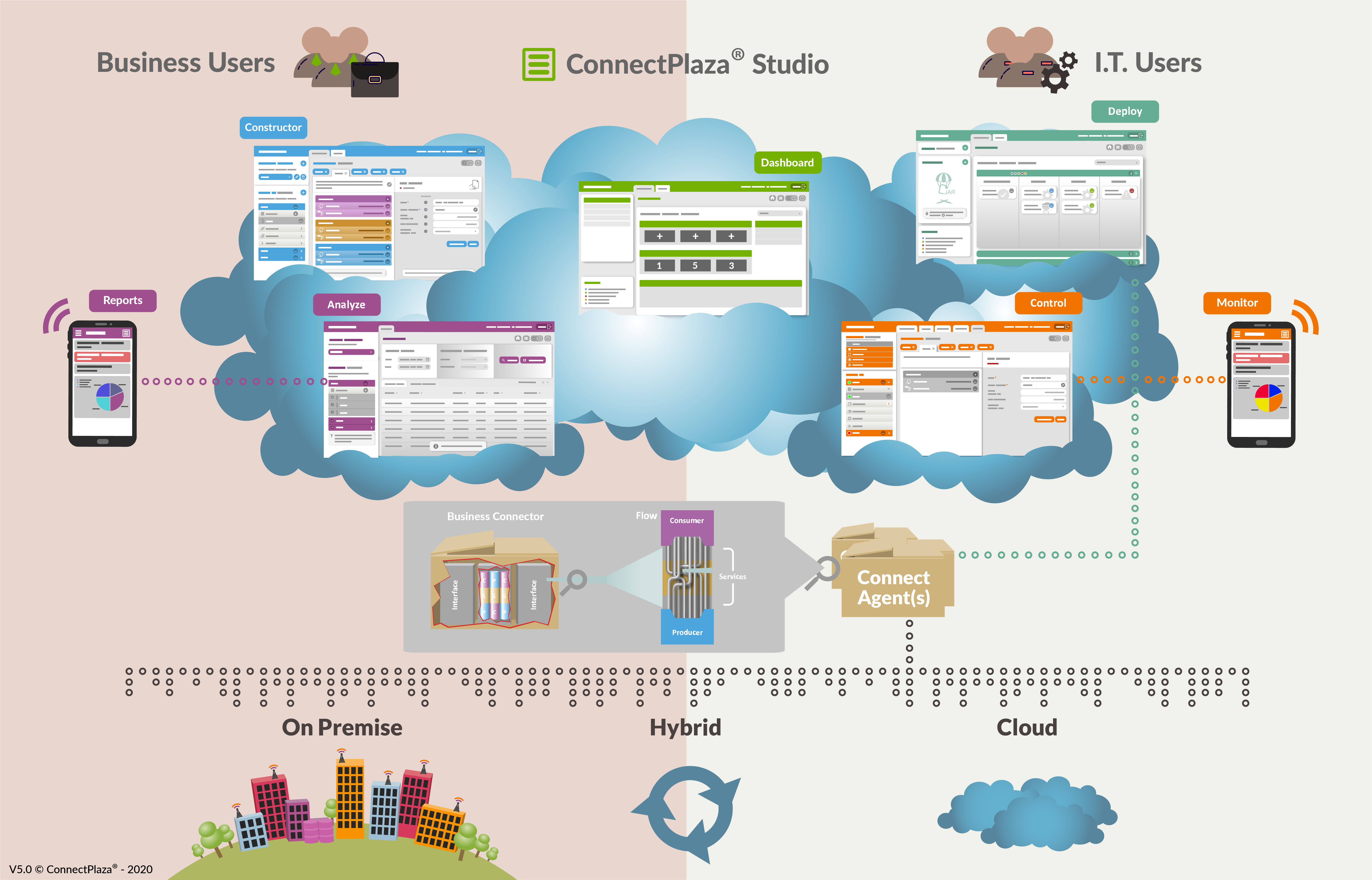 Build API's and Integrations Faster
Business Users are equipped with a 'self supporting' iPaaS which accelerates connectivity requirements and deployments.
Build complex integrations and interfaces extremely easy and fast.
Three Mouse Clicks
ConnectPlaza® Studio simplifies integration and helps your workforce to configure all the functionality that is required with a "drag-and-drop" user interface.
Kickstart now and enable more of your workforce using our 'no coding' iPaaS for Enterprises.
Deploy in Minutes
Many organizations are building and deploying integrations smarter and faster by using ConnectPlaza®.
ConnectPlaza® Studio allows you to deploy your integration solution anywhere and enables you to pro-actively monitor your API's and interfaces, all 'Directly from the Cloud'.
We Empower
Rapidly build integration functionality yourself:
Your workforce and inhouse expertise;
Integration building blocks - part of ConnectPlaza® Studio;
Reduce costs on external consultancy;
Strong 'use cases' that meet industry requirements.