"We provide a Retail ERP solution in a complex trading partner ecosystem for the vertical markets we operate in. Sometime ago we built our own bespoke ESB to meet the unique challenges of our customer environments.
Over the years we have attempted to migrate to several tier 1 solutions at great expense, only to find that the promises of capability, flexibility & performance promised fell well short of our requirements. We were introduced to the good folks at ConnectPlaza®, and at first we were sceptical that they appeared to meet all of our requirements"
Having now implemented their iPaaS - Connectivity Platform into a Solution, I am pleased to say that ConnectPlaza® are the real deal. We have found that it out performs other platforms we have attempted to implement. It is substantially less expensive. We now have business analysts implementing integration rather than senior developers. We no longer have to code around deficiencies in a messaging platform, which adds to cost, risk and management complexity. We are very pleased, and the team at ConnectPlaza® are a great team that are always eager to help & are very responsive. Great product that lives up to the promises & a true partnership that I would highly recommend.
Anthony Nadalini - Co-Founder & Director
REVOLUTION SOFTWARE SERVICES - AUSTRALIA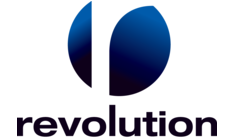 Market
Automotive - Dealer Management ERP
Key Topics
Amazon Web Service Deployments
Progress® OpenEdge® ERP
Remote deployments
Integrate with Toyota
Replace Mulesoft seamlessly

+500 unique End users
Use Case
Minimize technical complexity of Integration. Increase employee involvement and 'marriage' efficiency across their ecosystems. Business Analyst is no in charge of onboarding new customers