Analyze Wiretap
Through this Wiretap you can generate a MyESB Analyze Log Message. The Wiretap makes a copy of the current ConnectMessage and sends it together with the set attributes to the Analyze Channel, which is defined in the standard myesb-connect-adapter.
The attributes Location, Process, Pointcut, Sender and Service can be entered to have the Analyze application perform targeted searches. These are basically search criteria.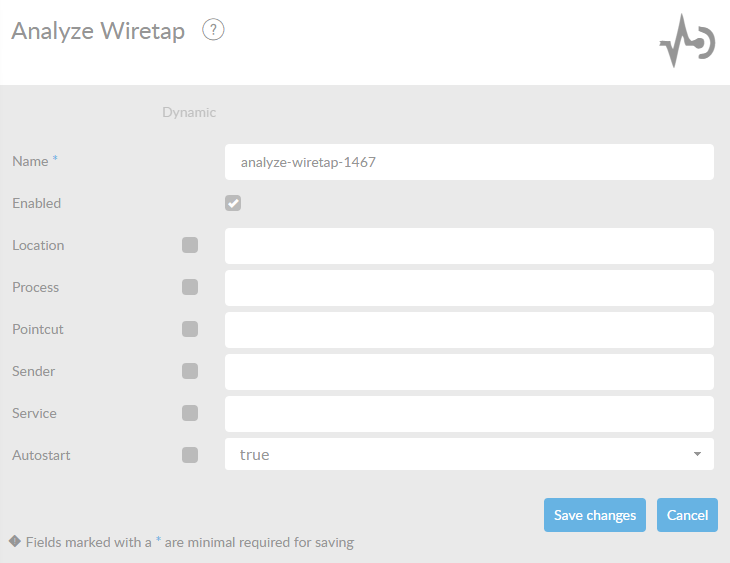 In the table below, you will find an explanation about these properties. All attributes with a '*' are mandatory.
| | |
| --- | --- |
| Attribute | Description |
| Name* | By default, we fill this out with the technical 'tag', followed by a serial number. Changing the name is optional. |
| Enabled | Check this box if you want this service to be enabled. |
| Location | Set the location. The default is the Interface name |
| Process | Set the process name. The default is the 'flow name'. |
| Pointcut | Set the location. The default is th 'Component Name'. |
| Sender | Set the sender. |
| Service | Set the business servicename. |
| Autostart | Automatically start the wiretap if set to true. If set to false, this wiretap will be skipped. The wiretap can be modified using JMX. The default value is true. |