XSLT transformer
XSLT transformer
The XSLT transformer is a service which can transform XML input content through an XSLT definition. The result of this Service is a transformed XML document on the configured MessagePart.
The format of the MessagePart-In has to be string or document.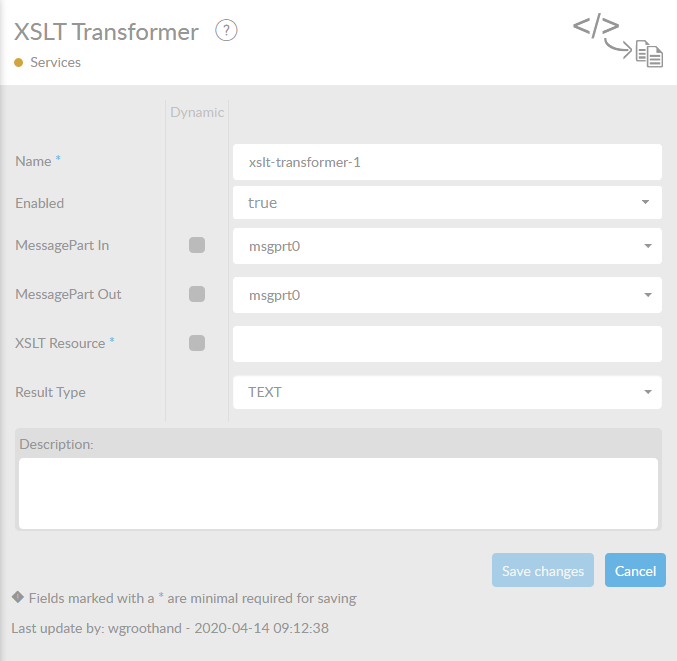 In the table below, you will find an explanation of these properties. All attributes with a '*' are mandatory.
| | |
| --- | --- |
| Attribute | Description |
| Name* | By default, we fill this out with the technical 'tag', followed by a serial number. Changing the name is optional. |
| Enabled | Set this value to true, if you want this service to be enabled. |
| Messagepart-In | Name of the MessagePart in a ConnectMessage where the content of the file is being stored. |
| Messagepart-Out | Name of the MessagePart in a ConnectMessage where the content of the file is being stored. |
| XSLT Resource* | Here, you can specify the path to the XSLT Resource. You can do that easily by grabbing the XSLT Resource from the Interface Overview and drag it into this box. |
| Result Type | XSLT file local resources. Just drag and drop it from the resources. |