Introduction
Introduction
This document shows you how easy it is to create flows with the ConnectPlaza constructor.
ConnectPlaza is a platform, built on JAVA technology, which you can use for protocol conversion and/or data transformation.
ConnectPlaza and its components are built in a way that everyone, even if they have no experience with ESB and integration, can connect to their data!
Try it yourself and see how easy it is to get started with ConnectPlaza. Your personal cloud integration development platform is just a mouse-click away.
ConnectPlaza allows all types of integration combinations: Cloud, SaaS or On-Premise applications. No appliances, no software and no coding is needed. Develop, build and deploy your integration solutions from your website to your customers.
Requirements
ConnectPlaza is a browser based tool. Because we use the latest technology, not all web browsers in the world can run the web application. So before you start, check the requirements below.
Recommended browsers:
Latest version Mozilla Firefox (60 and higher)
Latest version Google Chrome (67 and higher)
Compatible browsers:
Latest version Microsoft Edge
Latest version Apple Safari
Visit the ConnectPlaza website (https://www.connectplaza.com) to sign in: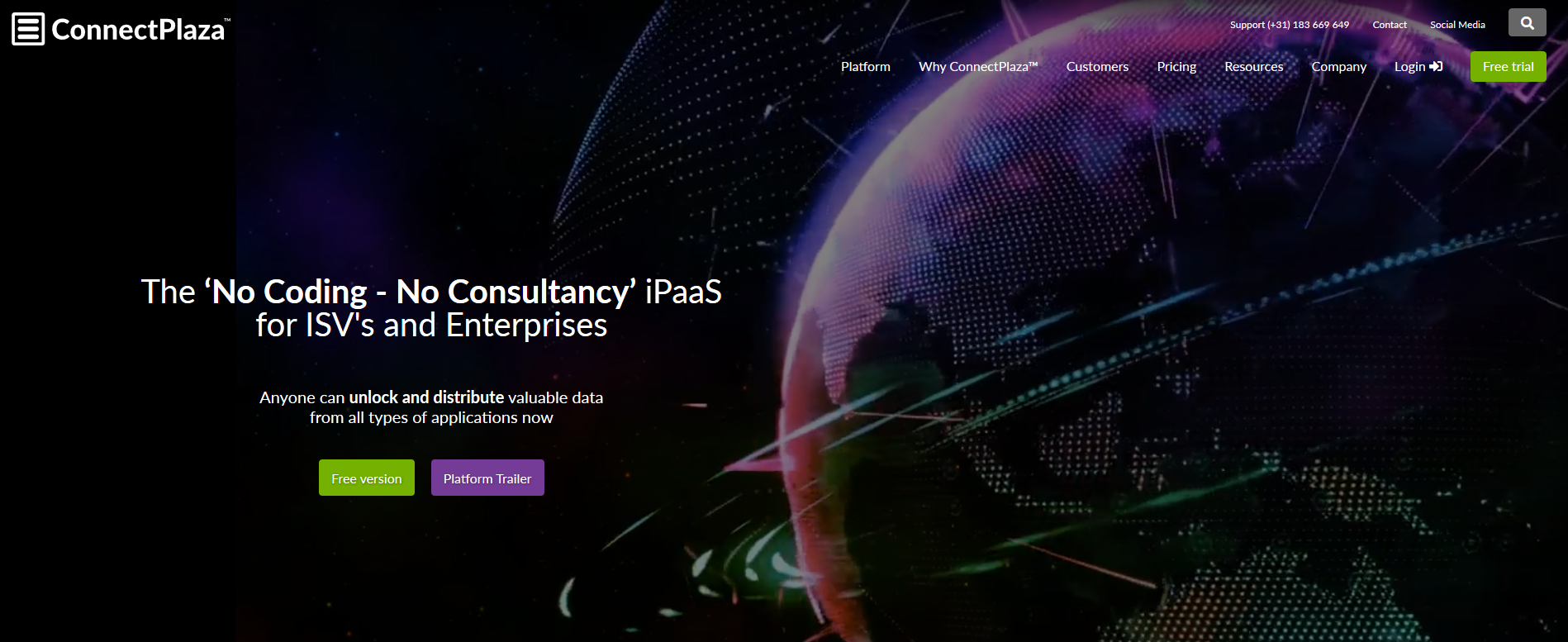 After signing in, you can either choose the Constructor or Deploy via the tabs at the head of the screen.

Since we are just starting now, we choose Constructor.