Message copy
Message copy
Message copy is located in the Consumer and the Services, as well as in the Producer.
Via this component, a message can be copied to another flow. This is a copy action, not a move action.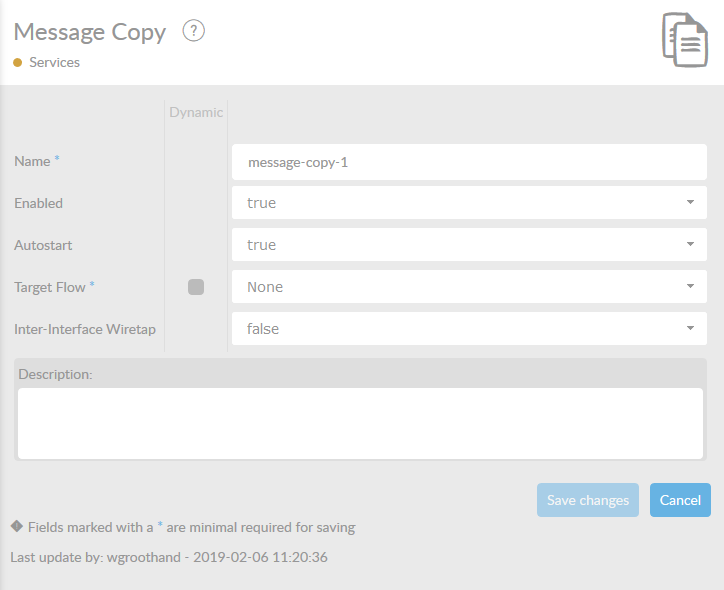 In the table below, you will find an explanation about these properties. All attributes with a '*' are mandatory.
| | |
| --- | --- |
| Attribute | Description |
| Name* | By default, we fill this out with the technical 'tag', followed by a serial number. Changing the name is optional. If a name is given, this Wiretap can be found in the JMX tree. This way a Wiretap can be turned on and off through JMX. |
| Enabled | Set this value to true, if you want this service to be enabled. |
| Autostart | Automatically start the wiretap if set to true. If set to false, this wiretap will be skipped. The wiretap can be modified using JMX. The default value is true. |
| Target Flow* | Target flow for this wiretap. |
| Inter Adapter Wiretap | If set wiretap can send messages to other interface.flow. The default is false |
| Description | Description of the specific service. This is for documentation purposes. |