Installation guide
Control installation guide
Requirements
Control is a separate license of the ConnectPlaza development suite. So if you need ConnectPlaza Control and you do not have a license, please contact your account manager.
Installation
When you have a valid installation, the only thing you have to do is install the ConnectPlaza Control Interface via Deploy in your ConnectPlaza Agent. To do this, login to your system en go to Deploy. In Deploy you will find a System Tab, open this tab.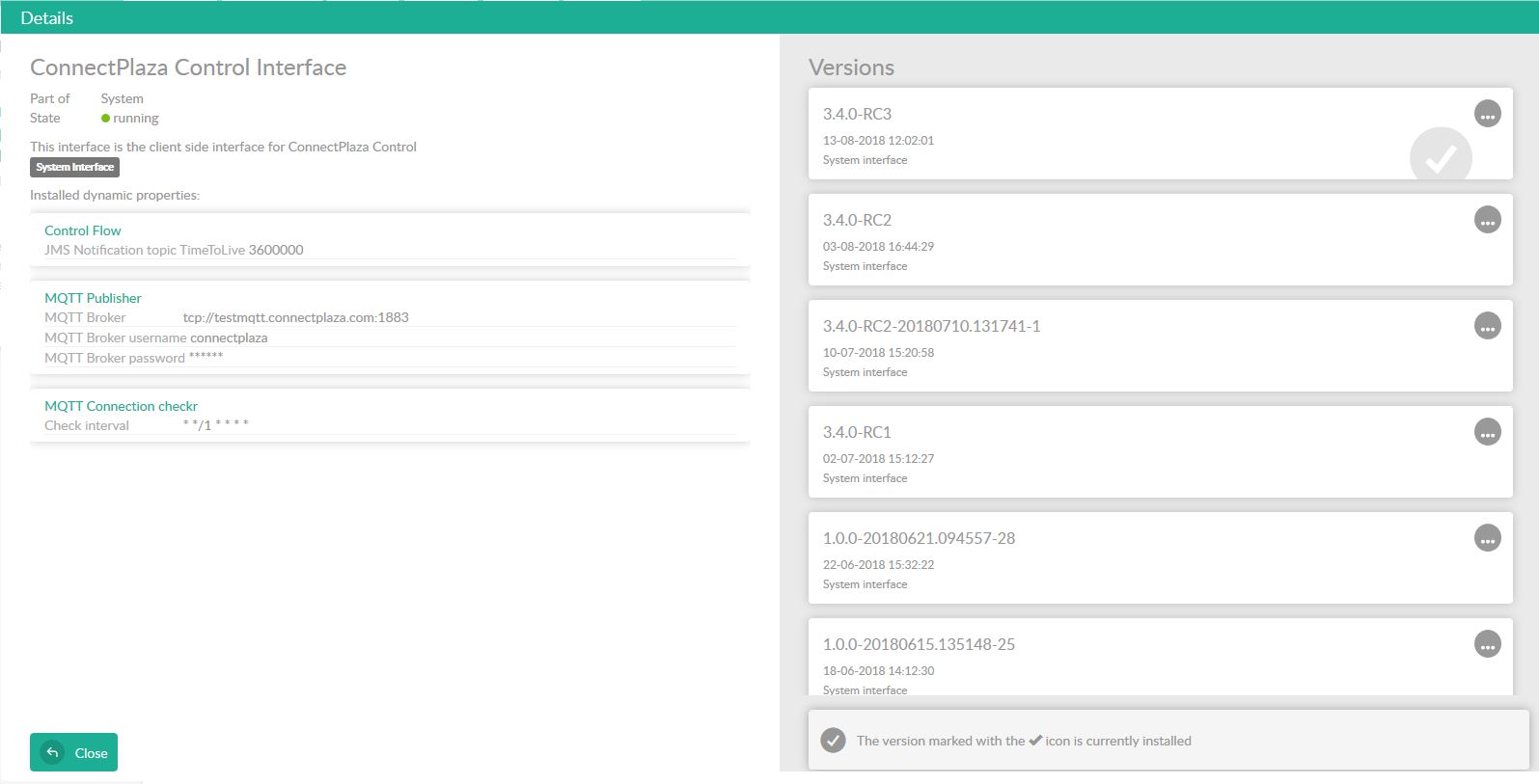 Install the ConnectPlaza Control Interface by double clicking on the interface, a details screen will open. Select the version of the interface (latest) via the

button and choose Install.
When you successfully installed the interface, a message will appear.

Select Close. Now you can open your Control applicaion.